10 Things to Do in Winston-Salem
Winston-Salem, NC is home to a variety of activities that perfect for the whole family. There is something for everyone to enjoy in The Dash. Here is a list of the ten best things to do in Winston-Salem for the entire family.
1. West End Historic District
For the history junkie in your life, this neighborhood will be the perfect place for them! With homes that date back to the 1800s, there is so much to learn! These historic home styles include Queen Anne, Colonial Revival, and Classic Revival architecture!
2. Black Mountain Chocolate Factory
This artisan chocolate factory is home to fair-trade, organic cocoa beans from the Dominican Republic. You can visit the factory and go on a tour to see how each bean is roasted, processed, and created into delicious chocolate treats! They have a bakery, coffee shop, gelato café, and more so you can experience the various ways they use their cocoa beans!
3. Southeastern Center for Contemporary Art
Founded in 1956, this center focuses on creating multiple ways to experience art during the contemporary time period. They offer visual arts, music, dance, theatre and education opportunities to help stimulate the conversation around throughout the community. Don't let your trip to Winston-Salem not include the SECCA!
4. Old Salem Museums and Gardens
Old Salem was founded to preserve the history of the town of Salem for many years to come. It highlights the lifestyle and history that is attached with the Moravians in North Carolina. There are costumed historians that walk around the town to teach you about the way people in Salem used to live. The interactive museums and gardens are the perfect way to time travel and learn more about how the Moravians experienced life.
5. Kaleideum Downtown (formerly: Children's Museum of Winston-Salem)
Kaleideum Downtown is focused on creating exhibits that involve educating children on STEM topics, literacy, and arts education. A place that will show all of its guests the importance of learning something new every day.
6. Triad Eco Adventures
The group that operates Triad Eco Adventures has mastered creating an exciting experience while enjoying the outdoors. Triad Eco Adventures offers the chance to take a trolley, e-bike, or Segway tours through Winston-Salem to learn more about this historic city.
7. Foothills Brewery
Breweries are popping up all over the country and Foothills is one of the first North Carolina breweries to make a name for themselves. Opened in 2005, they have grown into two locations and are consistently impressing fans with their new brews! Go on a brewery tour or bring your favorite board game to hang out!
8. Ryan's Restaurant
If you're looking for fine dining while visiting Winston-Salem, Ryan's should be at the top of your list. Located in a beautiful wooded area, you can enjoy a gourmet meal while listening to the rolling streams or watching the stars. A dining experience where you can get dinner with a view.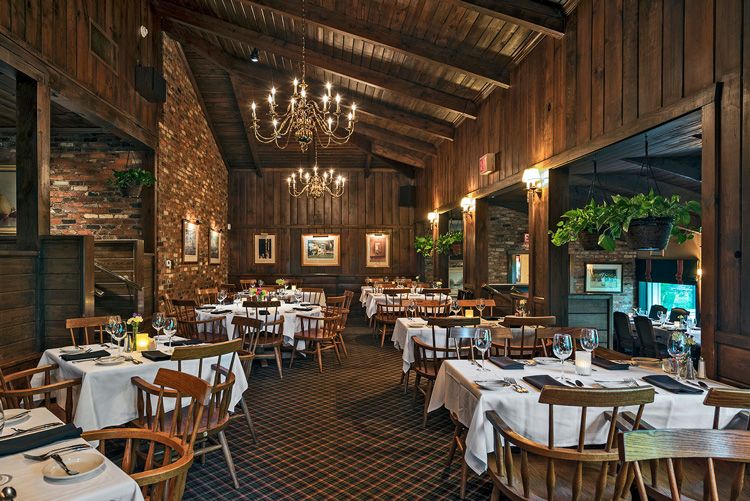 9. Pilot Mountain
The beautiful views that are found from Pilot Mountain cannot be missed! The Pilot Mountain State Park offers miles of trails, camping, rappelling, and more! This 2,000-foot landmark is a great way to escape from the cityscape.
10. Yadkin Valley Vineyard
The wineries that call Yadkin Valley their home can be recognized by their sweet, perfectly crafted wines. The Valley is 1.4 million acres just west of Winston-Salem where you can go on various wine tours, tastings, and enjoy delicious food!
About Homestead Hills
Homestead Hills, a top-rated retirement community located in Winston-Salem, is minutes away from all of these fun activities! At any age, this resort-style community allows your quality of life to increase with a countless number of services. Offering maintenance free living, a full social calendar, and formal dining Homesead Hills will give you the freedom to enjoy your retirement. Looking for retirement in Winston-Salem just got a lot easier!